Hooch Holler
Hooch Holler proudly plays...Festivals, Concerts, Night Clubs, Weddings, Anniversaries, Special Events, Private Parties

Genre...Southern Rock, Blues, Country and Originals. We have 3 talented song writers and we write on a weekly basis.

The band...Hooch Holler was formed in the north Georgia mountain foothills at an undisclosed location in February of 2012. This bands appearance was a pleasant surprise to many, just as much as a load of hooch is around these parts. Just as smooth and just as fun.

How was Hooch Holler formed?...A bunch of us guys were all sitting around pickin' and a grinnin' late one night, when grandma offered us some of her cold remedy. Boy did we play real good that night and the rest is history. So they say....

Stick around awhile...Check back often for we add new stuff weekly.

Visit Hooch Holler's Website...Hooch Holler

Also their Facebook page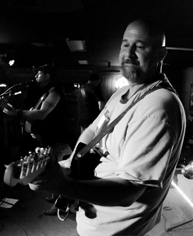 Band Lineup....

JERRY HUDGINS - Rhythm/Lead Guitar, Vocals

BRIAN FUTCH - Rhythm/Lead Guitar, Vocals

STEVE MURRAY - Bass, BG Vocals

MIKE TRAYNOR - Drums

Wild" BILL WOMELSDORF - Harmonica, Guitar, Vocals

Other Musicians -
WAYLIN WRIGHT - Fiddle, Mandolin, Banjo, Guitar, Piano ++